Post by Thor Ericsson on Mar 13, 2011 15:21:19 GMT 1
This is where you will find the list of the leaders of nests, covens, packs, corporations, and other establishments. You must obtain Admin approval by submitting a 400 word RP sample.
THE VAMPIRES
[/size]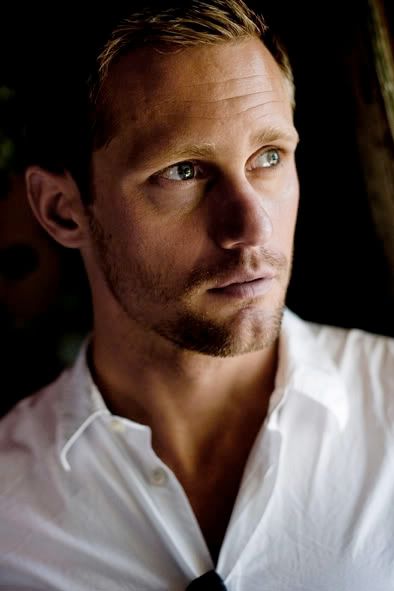 Thor Ericson
Vampire
Chief Magistrate - Owner of The Valhalla
(Alexander Skarsgard)
[In Play]
Thor is a very old, very wise vampire. He has been placed in charge of New Vegas because of his calm demeanor and his patience with humans and their offspring. He is also dedicated to the preservation of his race and does not feel any sort of obligation to humans. They are food, not friends and not pets. He is the chairman of the council of magistrates. He is the only one with the power to override any of the councils votes, but up until now, he has not utilized that power.
DISTRICT 1
~~~
Gabriel Kingman
Vampire
Magistrate - Owner of The Camelot
(Josh Duhamel)
[In Play]
Gabriel was once a knight of the round table, which one? He will never tell. He is one to look after his own interests by keeping his casino running profitably. His casino is known for its exemplary security and his coven is known for its functional family quality. He is a magistrate and therefor a member of the council.
DISTRICT 2
~~~
Laik Blackthorn
Vampire
Magistrate - Owner of The Raven
(Vin Diesel)
[NEEDED]
A warrior who fought in the crusades for years until he could not take the senseless killing anymore. Now lives in New Vegas. His mate committed high treason and was sentenced to die in the sun by Thor Ericsson. Angered by his mates treachery, Laik went on like he never existed. He has a special bond with his blood slave/lover Dominic and is very protective of him and Dominic's son Benjamin.
DISTRICT 3
~~~
Jan-Kai Harkkinen
Vampire
Magistrate - Owner of The Apocalyptica
(Eicca Toppinen)
[NEEDED]
DISTRICT 4
~~~
Thiojr Ericsson
Vampire
Magistrate - Owner of The Ark
(James Bradley)
[In Play]
980 years old. Long lost son of Thor Ericsson. Thiojr was a magistrate on the council in London when it fell. When he was relocated to New Vegas, he found that the father for whom he had been looking for 962 years was the head of the magistrate there. With the death of Amelia Greyson, being the next eldest in the city who was qualified, he was immediately place in charge of rebuilding and overseeing District 5.
DISTRICT 5
~~~
Megara Kontos
Vampire
Magistrate - Owner of The Ares
(Liv Tyler)
[In Play]
685 years old and born in Ancient Greece. Megara seeks a natural balance in all things.
DISTRICT 6
~~~
Donovan Sawyer
Vampire
Magistrate - Owner of The Crystal Palace
(Wesley Snipes)
[Reserved]
Donavan Sawyer fought in the Crusades. He is from Egypt and is 842 years old. He has always been one to fight for the freedom of others. He is unsure what he feels about the whole human situation. He knows they need to be helped and that vampires should be the ones to do it but what he sees behind the scenes looks a lot like slavery and that is something that he does not like. Humans know if they need help from a vampire, that Donovan is the one who is safest to go to.
DISTRICT 7 (Little Britain)
~~~
Mathias Leveque
Vampire
Chief of the Vampire Security Force
(Christian Bale)
[In Play]
~~~
Hoyt "Stoney" Blackwell
Vampire
Owner of Stoney's Rockin' Country Dance Hall
(Dierks Bentley)
[In Play]
Stoney is the youngest vampire to get away with creating a coven of vampires whom he calls his Posse. Drake legend let him get away with it because he admires his loyalty and dedication to one of the last blood born vampires in existence, a direct descendant of Drake himself. Stoney's maker was beheaded in a vicious fight and after a miraculous victory over the centuries older vampire Stoney has spent his life just trying to heal his maker so he will wake from the sleep of the dead. He created a posse of vampires to aide him in the safety and well being of his maker. They are fiercely loyal to him.
MARSHALL OF OUTLAND
~~~
Marcel Chevalier
Vampire
(Gaspard Ulliel)
[In Play]
Currently in the sleep of the dead, he is cared for by his progeny and lover Hoyt Blackwell. He has been in the sleep of the dead for almost two centuries. He is a blood born vampire and heir to the french aristocracy. Beloved by Drake Legend as he is one of the last of his own blood line. Will you be the one to wake this gentle nobleman and reunite him with his genuine heart of gold cowboy?